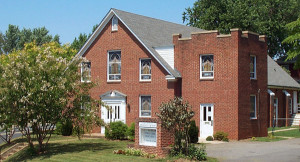 Due to our annual church retreat there will be NO Worship service at this location on May 20, 2018.
Charlottesville Mennonite Church seeks to build the Kingdom of God by following Jesus in our daily lives, to worship him in both word and deed and to be a welcoming table for all to fellowship and those who seek peace. You can find out more about our beliefs here. Tune into our blog regularly to hear about what's happening at the church or for the latest sermon! But more importantly, we hope you'll join us for worship and fellowship!
Let's be a blessing in the world!